The Blacklist - Stagione 6 (2019) [Completa].mkv HDTV AC3 H264 1080p - ITA
16
The Blacklist - Stagione 6 (2019) .mkv HDTV AC3 H264 1080p - ITA Spyro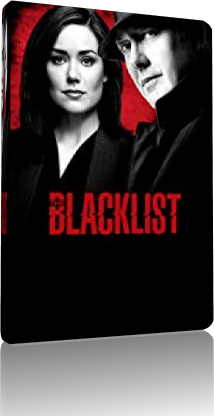 Scheda iNF:
GENERE: Drammatico
ANNO: 2013
PAESE: USA
STAGIONE: 6
EPISODI: 22
IDEATORE: Jon Bokenkamp
ATTORI: James Spader, Megan Boone, Diego Klattenhoff, Harry J. Lennix, Amir Arison, Mozhan Marnò, Hisham Tawfiq, Ryan Eggold, Parminder Nagra
PRODUZIONE: Sony Pictures Television, Universal Television
DURATA: 45 Min
STATO: In Lavorazione
Trama:
Per decenni, Raymond 'Red' Reddington è stato uno dei latitanti più ricercati. Ora, per qualche misteriosa ragione, ha deciso di consegnarsi all'FBI con un'offerta allettante: aiutarla a catturare la lunga lista di malfattori - politici, mafiosi, spie e terroristi internazionali - con cui ha avuto a che fare nel corso degli anni, a patto di farlo solo con Elizabeth Keen, una profiler appena uscita da Quantico. Quali sono le vere intenzioni di Red? Perché ha scelto Elizabeth, con la quale non ha nessun legame apparente? Anche lei ha qualcosa da nascondere?
Screenshots:
InfSuFiles:
Show/hide text

In caso di links defunti, mandate PM e ricontrollate la cartella, ne avrete di funzionanti!
Click'N'Load V2, aprire nel browser (NON INCOLLARLO SU JD), premere il bottone o scaricare il DLC.

(Funzionano solo con JDownloader che deve essere prima avviato).

Warning! You are not allowed to view this text.

Warning! You are not allowed to view this text.
ATTENZIONE!!!
Stai per prelevare
The Blacklist - Stagione 6 (2019) [Completa].mkv HDTV AC3 H264 1080p - ITA

Materiale solo a scopo dimostrativo e per testare la sua funzionalita' quindi una volta prelevato dovete cancellare i file entro 24 ore dal vostro PC
Nessuno dei files indicati su questo sito è ospitato o trasmesso da questo server.
I links sono forniti dagli utenti del sito, liberodownload.com non può essere ritenuto in alcun modo responsabile per qualsiasi pubblicazione o altra azione commessa dagli utenti.
Se è stato di vostro gradimento supportate il lavoro comprando l'originale.