The longest nite (1998) DVD9 COPIA 1:1 ITA CIN
0
The longest nite (1998) DVD9 COPIA 1:1 ITA CIN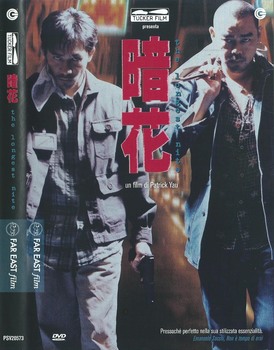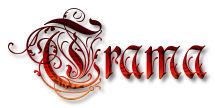 A Macao, una feroce guerra tra le due gang che dominano la città coinvolge anche il poliziotto corrotto Sam (Tony Leung Chiu Wai) e il misterioso killer Tony (Ching Wan Lau), messi l'uno contro l'altro in un gioco sporco e intricatissimo che lascerà dietro di sé una lunga scia di sangue.

Audio: ITA CIN
Sottotitoli: ITA
Menù: SI
Extra: SI
Formato: ISO
Dimensione: 7.70 GB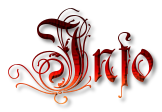 GENERE:Gangster, Poliziesco, Noir
NAZIONE:Hong Kong
ANNO:1998
DURATA:81 min
FORMATO:col
REGISTI:Patrick Yau
ATTORI:Tony Leung Chiu Wai, Lau Ching Wan, Maggie Siu, Fong Lung, Mark Cheng

ATTENZIONE !!! SE CI FOSSERO LINK O PASSWORD MANCANTI NON SEGNALATE SUBITO, SE SONO NEWS LO TROVERETE COMPLETO NEL GIRO DI 24/48 ORE, PER LE OLD POTETE SEGNALARMI SUBITO. POI OGNI TANTO RICONTROLLATE I LINK PER VEDERE SE SONO DI NUOVO ONLINE , GRAZIE !!!
PASSWORD SE RICHIESTA: fantasma67
Warning! You are not allowed to view this text.
istruzioni per l'estrazione
Show/hide text
ATTENZIONE!!!
Stai per prelevare
The longest nite (1998) DVD9 COPIA 1:1 ITA CIN

Materiale solo a scopo dimostrativo e per testare la sua funzionalita' quindi una volta prelevato dovete cancellare i file entro 24 ore dal vostro PC
Nessuno dei files indicati su questo sito è ospitato o trasmesso da questo server.
I links sono forniti dagli utenti del sito, liberodownload.com non può essere ritenuto in alcun modo responsabile per qualsiasi pubblicazione o altra azione commessa dagli utenti.
Se è stato di vostro gradimento supportate il lavoro comprando l'originale.
ATTENZIONE!!!
Attualmente non vi è nessun commento, per
The longest nite (1998) DVD9 COPIA 1:1 ITA CIN
vuoi essere il primo a fare il commento!
Per Favore registrati oppure fai il Login