La casa di Jack (2018) [UNCUT V.M.18] iTA - STREAMiNG
0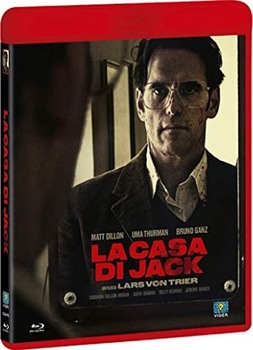 SCHEDA
Regia di Lars von Trier.
Un film Da vedere 2018 con Matt Dillon, Bruno Ganz, Uma Thurman, Siobhan Fallon Hogan, Sofie Gråbøl, Riley Keough.
Titolo originale: The House That Jack Built.
Genere Thriller, Drammatico, Horror
Danimarca, Francia, Germania, Svezia, 2018
Durata 155 minuti.
Uscita cinema giovedì 28 febbraio 2019
Distribuito da Videa.
Consigli per la visione di bambini e ragazzi: V.M. 18
TRAMA
Usa Anni '70. Jack è un serial killer dall'intelligenza elevata che seguiamo nel corso di quelli che lui definisce come 5 incidenti. La storia viene letta dal suo punto di vista che ritiene che ogni omicidio debba essere un'opera d'arte conclusa in se stessa. Jack espone le sue teorie e racconta i suoi atti allo sconosciuto Verge il quale non si astiene dal commentarli.
Streaming Da Verystream
Show/hide text
ATTENZIONE!!!
Stai per prelevare
La casa di Jack (2018) [UNCUT V.M.18] iTA - STREAMiNG

Materiale solo a scopo dimostrativo e per testare la sua funzionalita' quindi una volta prelevato dovete cancellare i file entro 24 ore dal vostro PC
Nessuno dei files indicati su questo sito è ospitato o trasmesso da questo server.
I links sono forniti dagli utenti del sito, liberodownload.com non può essere ritenuto in alcun modo responsabile per qualsiasi pubblicazione o altra azione commessa dagli utenti.
Se è stato di vostro gradimento supportate il lavoro comprando l'originale.
ATTENZIONE!!!
Attualmente non vi è nessun commento, per
La casa di Jack (2018) [UNCUT V.M.18] iTA - STREAMiNG
vuoi essere il primo a fare il commento!
Per Favore registrati oppure fai il Login