Stanlio e olio - I toreador (1945) DVD5 Copia 1:1 ITA-ENG-POL
0
Stanlio e olio - I toreador (1945) DVD5 Copia 1:1 ITA-ENG-POL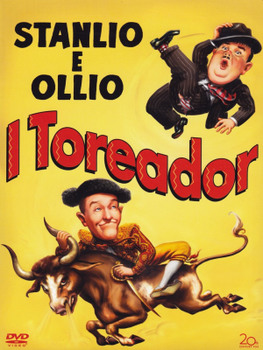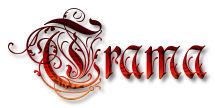 Stanlio e Ollio sono due investigatori privati che arrivano in Messico per indagare su una ladra. Restano però bloccati dal fatto che uno dei due sembra essere il sosia di un noto toreador.

Audio: Italiano - Inglese - Polacco
Sottotitoli: MULTI SUB
Menù: Sì
Extra: Sì
Formato: VOB
Dimensione: 2,88 GB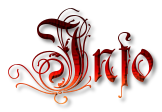 Titolo originale: The Bullfighters
Nazionalità: USA, Messico
Anno: 1945
Genere: comico
Durata: 58 min
Cast: Stan Laurel, Oliver Hardy, Richard Lane, Margo Woode, Carol Andrews
Regia: Malcolm St. Clair


ATTENZIONE !!! SE CI FOSSERO LINK MANCANTI NON SEGNALATE SUBITO SE SONO NEWS LO TROVERETE COMPLETO NEL GIRO DI 24/48 ORE, PER LE OLD POTETE SEGNALARMI SUBITO, GRAZIE !!!
PASSWORD SE RICHIESTA: fantasma67
Warning! You are not allowed to view this text.
istruzioni per l'estrazione
Show/hide text
[/center]
ATTENZIONE!!!
Stai per prelevare
Stanlio e olio - I toreador (1945) DVD5 Copia 1:1 ITA-ENG-POL

Materiale solo a scopo dimostrativo e per testare la sua funzionalita' quindi una volta prelevato dovete cancellare i file entro 24 ore dal vostro PC
Nessuno dei files indicati su questo sito è ospitato o trasmesso da questo server.
I links sono forniti dagli utenti del sito, liberodownload.com non può essere ritenuto in alcun modo responsabile per qualsiasi pubblicazione o altra azione commessa dagli utenti.
Se è stato di vostro gradimento supportate il lavoro comprando l'originale.
ATTENZIONE!!!
Attualmente non vi è nessun commento, per
Stanlio e olio - I toreador (1945) DVD5 Copia 1:1 ITA-ENG-POL
vuoi essere il primo a fare il commento!
Per Favore registrati oppure fai il Login