Il Film Pokémon – In Ognuno Di Noi (2018).mkv Bluray 720p x264 - ITA/ENG
0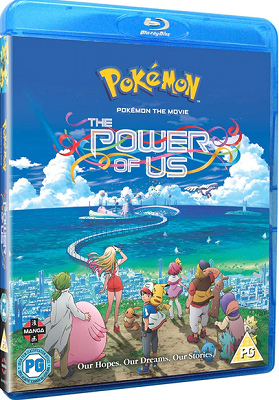 Scheda:
Regia di Tetsuo Yajima.
Un film con Megumi Hayashibara, Ikue Ôtani, Unshô Ishizuka, Rica Matsumoto, Shin'ichirô Miki.
Titolo originale: Pokémon the Movie: Story of Everyone.
Genere Animazione
Giappone, 2018
Durata 100 minuti.
Trama:
Nella città di Fura una volta all'anno si organizza il Festival del Vento in cui il leggendario Pokémon Lugia fa la sua apparizione e promette al popolo il vento benedetto. Anche Ash e Pikachu arrivano in città per partecipare a questo grande evento e durante il loro cammino incontrano altri cinque strani compagni di viaggio.
Pokemon InOgnunoDiNoi720p.mkv
Info:
Show/hide text
Screenshots:
Show/hide text
Download:
Warning! You are not allowed to view this text.
ATTENZIONE!!!
Stai per prelevare
Il Film Pokémon – In Ognuno Di Noi (2018).mkv Bluray 720p x264 - ITA/ENG

Materiale solo a scopo dimostrativo e per testare la sua funzionalita' quindi una volta prelevato dovete cancellare i file entro 24 ore dal vostro PC
Nessuno dei files indicati su questo sito è ospitato o trasmesso da questo server.
I links sono forniti dagli utenti del sito, liberodownload.com non può essere ritenuto in alcun modo responsabile per qualsiasi pubblicazione o altra azione commessa dagli utenti.
Se è stato di vostro gradimento supportate il lavoro comprando l'originale.
ATTENZIONE!!!
Attualmente non vi è nessun commento, per
Il Film Pokémon – In Ognuno Di Noi (2018).mkv Bluray 720p x264 - ITA/ENG
vuoi essere il primo a fare il commento!
Per Favore registrati oppure fai il Login